Custom services
Custom sizes are available at no extra cost on all Arthlin accessories. 

Whether you need an extra small or extra large choker, we'll make your piece so that it has a comfortable snug fit, with an extender chain to allow adjustments as well.

All we need to know is your neck or wrist size.
Simply let us know what size to make your jewelry at the time of purchase.

For measurement, please use a seamstress tape in a close-fitting way, right in the middle of the neck (or wrist).
See a design that you like but would prefer in a different color?
We can most likely make it happen for you!

Because we custom dye our fabrics in house, we can match the exact shade you're looking for very closely.
Let us add some bling to your custom creation with rhinestones or handsewn beads - a few or hundreds of them!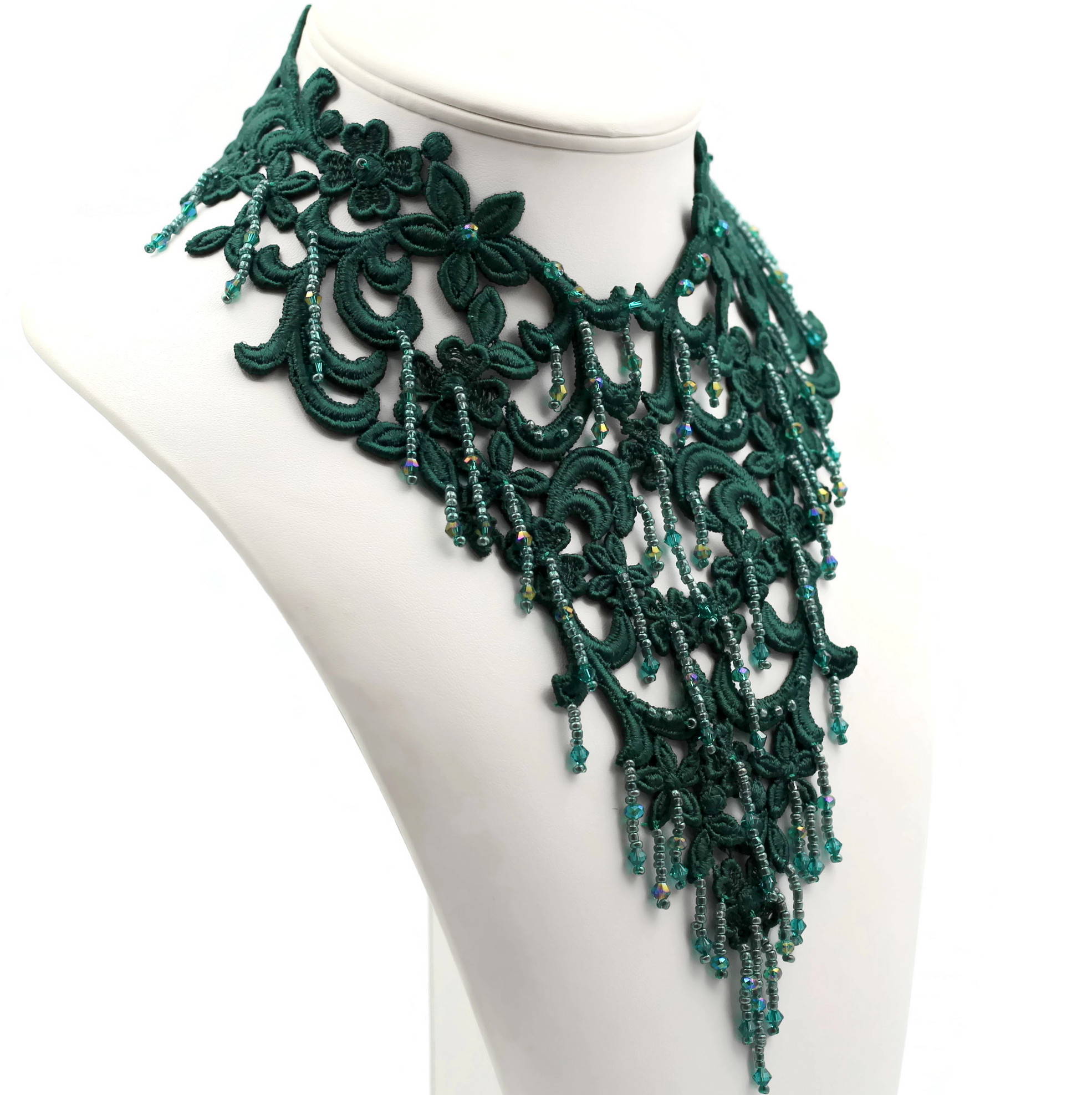 Have a specific (or not quite yet!) jewelry design in mind but it doesn't exist yet?
We'd love to make it happen for you!

With five years of experience in custom designs - from simple pendant necklaces to elaborate bridal collars - creating truly unique pieces for our customers might just be the favorite part of our job!
Contact us with the design name you're interested in and desired modifications.
We'll be in touch shortly!
Gallery of Custom Jewelry
Looking for inspiration for a custom necklace or jewelry set?
Check out some of our past work:

(coming soon)